Our Executive Team
Mission:
Infinite Health Integrative Medicine Center was created in 2013 by Dr. Trip, with one goal in mind–to inspire and empower you to achieve transcendent health by providing excellent, pateint-centric integrative healthcare that embraces the mind, body, and soul.
---
Dr. Henry J. "Trip" Goolsby, III
Dr. Henry J. ("Trip") Goolsby, III is Board Certified in Internal Medicine and Medical Oncology, Board Eligible in Hematology and is a Certified Elite Health/Age Management Provider. For over 25 years Dr. Trip set the bar and led the way in providing patient-centric healthcare. His Lake Charles, Louisiana facility received national recognition after being awarded the HOPE Award in 2011 for Best Small Practices. Providing an environment conducive to optimal patient care and healing was focal point for the office design. Dr. Trip continues to set the bar in healthcare by being the forerunner in bringing a whole body mind and soul approach to traditional healthcare services by launching Infinite Health, a pro-active integrative complex internal medicine center to Calcasieu Parish, Louisiana, as well as extending services to patients in Tennessee and New York.
Dr. Trip Fun Facts:
He was born in Newfoundland Canada and holds dual citizenship.
He graduated medical school with honors in Brussels Belgium.
When he is able, he instructs sports car racers at NOLA Motor Sports Park.
His first son was born the year he turned 50 and his second son was born the year he turned 54.
He refers to his wife as blessing number one and his sons as blessings number two.
---
LeNae Goolsby, JD
In addition to running these successful businesses LeNae is a wife, mother, artist, writer, oracle of the pragmatic persuasion and energy healer.
In addition to hosting Empowered Living, an up and coming syndicated network channel designed to inspire others to create and cultivate an empowered life, LeNae is an expert and writer for 
www.YourTango.com
, she has been interviewed on The Way of Enlightened Consciousness Currently, and is also presently co-writing a book with Dr. Trip Goolsby entitled, "Empowered Medicine – Harnessing the Infinite Laws of the Universe for Optimized Health," as well as writing her own book, entitled, "Seven Sundays to Sweet Inner Serenity."
When she is not somewhere on Interstate 10 East and/or West moving between her Lake Charles' and New Orleans' offices, LeNae is keeping up with the ever-evolving interests of her children affectionately known as IV, Huck & L-Belle.
---
Laura Newberry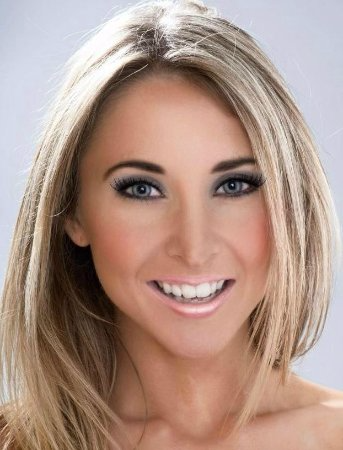 Laura Newberry is the new Director Of Patient Experience/ Marketing for the New Orleans office. Her B.S. in Biology Pre-Med was earned at the University of Tampa in 2010. She then went on to gain experience in sales for technology in the Tampa Bay Area before moving on to provide digital marketing and local business automation to thousands of small businesses across the nation. From there, she relocated to New Orleans to join the team at Infinite Health Integrative Medicine Center and combine her skills and knowledge. As the main point of contact for patients there, she is dedicated to ensuring patients have a wonderful experience at Infinite Health, every step of the way. She is also passionate about building partnerships with other like-minded businesses across the New Orleans area to better serve patients.